Twain's Treasure (Paperback)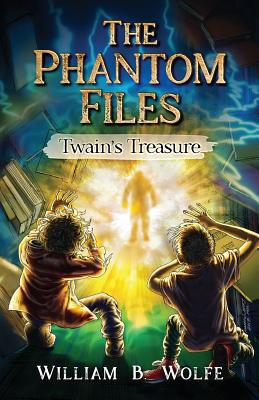 $12.95

Special Order—Subject to Availability
Description
---
Dead men tell no tales. Except to me. When I'm around, they can't shut up.
My name is Alex April, and I see ghosts. Worse, they see me. If my paranormal-obsessed best friend Bones knew, he'd be crazy happy. But only one thing happens when I acknowledge their presence. Trouble. I've gotten so good at hiding my ability, everyone believes it. Even the ghosts...most of the time.
Except now I've got the nightmare of all homework assignments: write a book report about Mark Twain. Trouble is, I have to go to the library to check out a book. Not just any library--the Hannibal, Missouri's Free Library. It's the most haunted building in town. And it's haunted by none other than Samuel Langhorne Clemens, himself.
Now this spook is haunting me. Following me everywhere I go, desperate to find the legendary Twain Treasure. What exactly is that treasure? Not even Sam can say.
Well, Bones has always wanted to go on a real-life ghost adventure. I just hope this one doesn't land us both in ZIP code 63409-DEAD.