Banned: How Facebook Enables Militant Islamic Jihad (Paperback)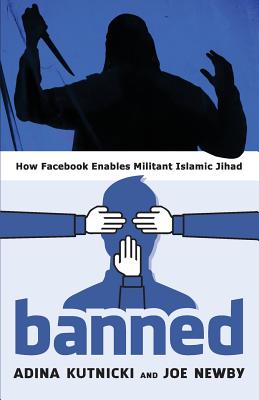 $14.99

Not On Our Shelves—Ships in 1-5 Days
Description
---
While militant jihad is exploding throughout the Islamic world, westerners are increasingly subjected to gravely perilous circumstances. Americans, Israelis, and Europeans are in their direct crosshairs.
Jihadists congregate on social media, "friend" like-minded Islamists, and plot global jihad. With over 1.6 billion users worldwide, Facebook is the world's largest social media site. It has become the de facto Internet since nearly every site connects to it. With that size comes great power--the power to lift up and the power to destroy. CEO Mark Zuckerberg promised to stifle negative stories of "migrants" and assured Muslims he would make his site a welcoming place for them. Banned explains how social media in general and Facebook in particular seems to operate with a double standard that ultimately enables militant Islamic jihad.
Politicians talk about companies being too big to fail, but is Facebook so big that it can freely operate as a government unto itself?