Copper and Salt (Paperback)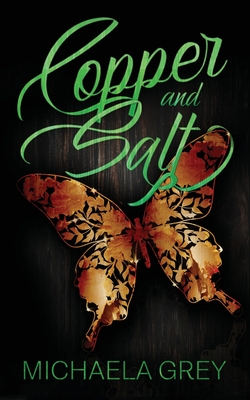 $9.99

Not On Our Shelves—Ships in 1-5 Days
(This book cannot be returned.)
Description
---
Oren Asher lives a quiet, uncomplicated life in the house he built himself outside Cheyenne, Wyoming. He attracts no attention, turns no heads, and he likes it that way. After all, he has his own reasons for keeping a low profile.
So when a bruised and bloodied, half-dead young man collapses on his doorstep the day after a brutal ice storm, Oren is not exactly thrilled.
Alexandru Costea escaped from life as a prostitute for a brutal Russian gangster. He bears the scars, both literal and figurative, of what's been done to him. So when he tells Oren he has to go back, Oren can't believe his ears.
But Alex's brother Mihai is still trapped in the house Alex fled, and Alex will move heaven and earth to rescue him from that life, no matter what it takes.
Between murderous Russians, a vicious Wyoming winter, and the butterflies in Oren's chest every time he looks at Alex, Oren's not sure he's going to survive. One thing's for sure-life's about to get complicated.