Power Play (Paperback)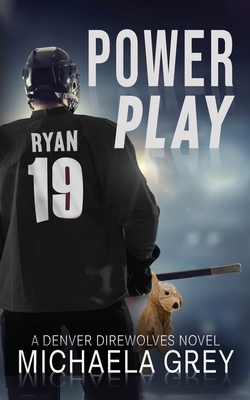 $9.99

Not On Our Shelves—Ships in 1-5 Days
(This book cannot be returned.)
Description
---
Gunner Ryan has come a long way since his turbulent rookie season with the Indianapolis Racers. He knows they traded him to the Denver Direwolves just to get rid of him, but that trade gives him a position on the first line, a shot at winning the Cup, and a team that accepts him exactly as he is. He's found his place, and he's slowly figuring out how to be happy again.
But the arrival of a six-year-old daughter he never knew existed brings it all flooding back, a physical reminder of the past he thought he'd left behind.
As Gunner navigates unexpected fatherhood, no one is more supportive than his captain and best friend, Will Calder. Gunner knows his new daughter and his team have to be his first priorities, instead of his own selfish wants. Now more than ever, he can't risk letting Will know how he feels, not when one careless word could bring the whole thing tumbling down. But Will doesn't make it easy, and if Gunner isn't careful, he's going to lose it all.