WORKBOOK for Dare to Lead: Brave Work. Tough Conversations. Whole Hearts (Paperback)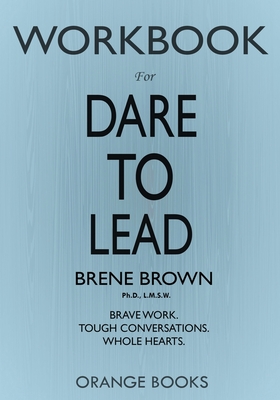 Description
---
Workbook For Dare To Lead: Brave Work. Tough Conversations. Whole Hearts
HOW TO USE THIS WORKBOOK FOR ENHANCED APPLICATION

This workbook seeks to help its readers understand what brave leadership looks like, bringing to the fore what people should do differently to lead during our modern times.

The book "Dare to Lead" by Brene Brown has it that, to be a truly daring leader, one must be prepared to be vulnerable and listen without interrupting. Empathy, connection to emotions that strengthen an experience, self-awareness and self-love are some other qualities of truly daring leaders. Therefore, to begin your journey to becoming a daring leader, apply the lessons and follow the action steps provided in this workbook.

To do this, it's advised that the reader diligently commits to answering the questions herein, so as to enjoy maximum satisfaction.

The lessons contained herein are easy to understand and the action steps guide the reader aright as he employs the lessons learnt. With the checklist, the reader is set on the perfect path, being prevented from digressing but simply adhering to all that this workbook has to offer.

A diligent, true, committed answering of the questions would open the reader up to a world of bliss, and expose him to areas hitherto untouched. The reader can be sure that their expectation for picking up the workbook is met.

Have fun, be patient with yourself, and enjoy using this workbook.
If you Haven't Already, Kindly Scroll Up and Click The Buy Button To Get Started
Disclaimer: This is a Workbook review of the book "Dare To Lead by Brene Brown Written by Orange Books" and not the original book