Einstein's Desk (Paperback)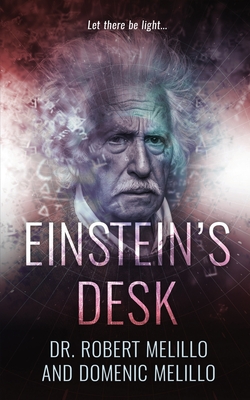 $14.95
Not On Our Shelves—Ships in 1-5 Days
(This book cannot be returned.)
Description
---
As a young boy, Ian Petrie was diagnosed with autism and given little hope for a typical future. Then, unexpectedly, his parents found the answer to their prayers in world-renowned functional neurologist Dr. Robert Mills, who unlocked the massive potential of Ian's Einstein-caliber intellect. From that day forward, Ian became consumed with the life and works of Albert Einstein and dedicated his life to following in his footsteps. After creating a revolutionary computer application at a mere seventeen years old, Ian uses it to uncover a long-lost secret hidden in a photograph of Einstein's desk taken on the day he died.
What he discovers is even more incredible and world shattering than he could have possibly imagined. Uncovering a secret collaboration between two of the greatest scientific minds in history on a breakthrough so dangerous that they fought to hide it from the world until a greater mind was born who could use it safely, Ian suddenly finds himself in the middle of a sinister conspiracy to acquire the hidden knowledge that could destroy, or save, all of humanity.
From that point onward, the action and danger never end, young Ian's desperate mission taking him around the world and even across the barriers of time. With only his uniquely gifted mind and a few unexpected friends to help him, Ian finds himself caught up in a suspenseful adventure, racing against government intelligence agencies and a hidden faction of Nazis to solve the most important and enduring mysteries of physics, brain science, consciousness theory, and the most mysterious and powerful force of all... love.