Towards a USA Herd Immunity: A Eugenic Pandemic Primer (Large Print / Paperback)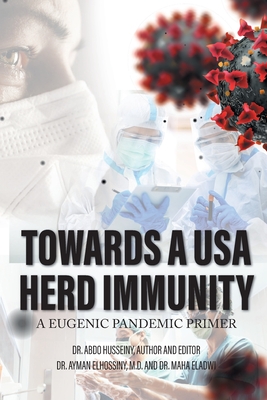 $10.99

Not On Our Shelves—Ships in 1-5 Days
Description
---
This book presents different perspectives on the novel coronavirus and the COVID-19 pandemic from the vantage point of weighing the risk and benefit of a herd immunity strategy in absence of a vaccine and a cure for the regular citizen. The authors provide prevention measures, including clothing, diet and social habits for the protection of those whom our President and his eugenic administration are willing to sacrifice to achieve greatness as first in the US history to embrace the eugenics policies.
Most likely the pandemic will shift the economy through innovation to a service economy. A large sector of the industry shall benefit by promoting products of value to those locked up or restrained in their activity. Among those is the Silicon Valley, the e-commerce and e-learning outfits.
Yet, someone must care for the losers, the old, the sick, the frail, the disabled, the unprivileged and those who have pre-existing conditions. A wasted human life is a lost opportunity for the country to prosper and achieve greatness.