WORKBOOK for the Body Keeps the Score (Paperback)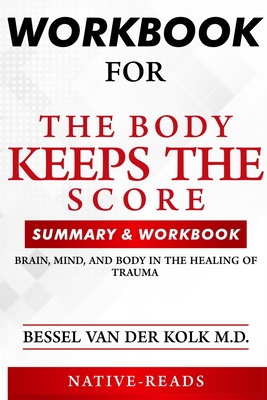 $8.99
Not On Our Shelves—Ships in 1-5 Days
Description
---
"When our senses become muffled, we no longer feel fully alive... If you have a comfortable connection with your inner sensations ... you will feel in charge of your body, your feelings, and yourself."
The essence of a workbook is to facilitate a system that guides us to fully imbibe the values, teachings and lessons embedded in a book. It helps us take practical steps as we continually learn along the way. On the other hand, it opens our eyes to deeper insights and wisdom that collectively equips us in the course of our journey of learning and growth. The end result is action
You have made the right choice by picking up copy of this workbook for The Body Keeps the Score. In this venture, there will be a chapter by chapter review, where we will be looking at the topics and issues highlighted by the author. Subsequently, this will be followed by assessments which will come in form of thoughtful questions that seek to evaluate you on all you have learned so far.
Also, you will be required to carry out specific tasks relating to the particular chapter being reviewed. This will eventually amplify the impact of this book on you, and equally open you up to realities regarding the issues being raised by the author. They put you in the shoes of the author, and deepen your understanding in the process....