The Anti-Israel Agenda: Inside the Political War on the Jewish State (Hardcover)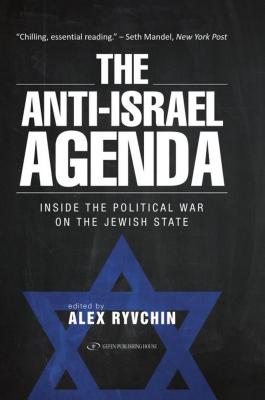 $19.95

Special Order—Subject to Availability
Description
---
Chilling, essential reading. - Seth Mandel, New York Post
Since 1948, Israel has withstood three full-scale invasions on multiple fronts, bloody wars with Palestinian militias, deadly bombings of its diplomatic missions, and hundreds of terrorist attacks within its territory and against its citizens abroad. This violence has inflicted immense suffering and loss on the people of Israel, but the country has emerged from armed conflict with more territory rather than less, while its permanent preparedness for war has ensured that the full weight of Israeli innovation has been thrown behind the country's military, turning it into the most formidable fighting force in the region.
In light of Israel's military prowess, its enemies have opened a new front in their war of annihilation: a full-scale political assault on Israel's legitimacy. The Anti-Israel Agenda reveals how the institutions of greatest moral and political influence including Western governments, the campus, the United Nations, and the Church are being turned against Israel in an effort to isolate and cripple the state until it can no longer defend its interests or its people.
Bringing together the finest minds devoted to the Arab-Israeli conflict, including Alan Dershowitz, Alan Johnson, Col. Richard Kemp, and Hillel Neuer, this powerful and timely expos reveals how the conflict with Israel has shifted from the battlefield to the corridors of power, the media we consume, the campuses we attend, and every forum that touches our lives. Engrossing and authoritative, The Anti-Israel Agenda is essential to understanding war and conflict in today's Middle East.