The Wellspring (Paperback)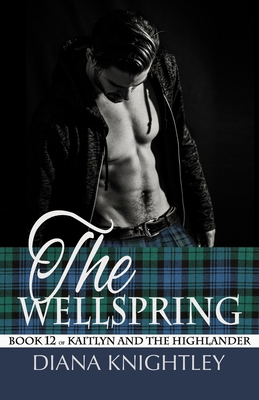 $13.99
Not On Our Shelves—Ships in 1-5 Days
(This book cannot be returned.)
Description
---
Magnus and Kaitlyn have more power than ever, but they have been warned - it will come at a cost.
Vessels are missing, deals have been struck, people are unaccounted for, and time threatens to unravel.
___________________________
"...You see the story as it lays out behind you, not as it comes, but as it goes. That's where our focus should be, not on what is coming, but on watching our story unfold: you, me, the kids, our family..."
- Kaitlyn 1704
"I dinna need tae concentrate on the future, the story was unfoldin' behind me, and now twas written on the sky - beyond the castle a giant storm was growin'..." - Magnus, 1704
A contemporary romance with a dash of history and a bit of SciFi, The Wellspring is the twelfth book in the Kaitlyn and the Highlander series.
If you love mysterious heroes with desperate hearts and romantic thoughts, heroines with courage who are also very ordinary disasters, and love stories that encompass all time, then you'll love this suspenseful series. Join the adventure, buy book one today.
Book 1 - Kaitlyn and the Highlander
Book 2 - Time and Space Between Us
Book 3 - A Warrior of My Own
Book 4 - Begin Where We Are
Book 5 - Entangled With You
Book 6 -Magnus and a Love Beyond Words
Book 7 - Under the Same Sky
Book 8 - Nothing but Dust
Book 9 - Again my Love
Book 10 - Our Shared Horizon