It's an axiom of Victorian literature that the sins of the parents work themselves out in the next generation. In The Glass Of Time (W.W. Norton, $24.95), the sequel to Michael Cox's deeply enjoyable The Meaning of Night, this law is rigorously enforced. Whereas the secret betrayal and public crime that defined Cox's first effort cribbed from the "scandal novels" of Wilkie Collins, The Glass of Time owes much to Jane Eyre: The young heroine, Esperanza Gorst, is insinuated as a lady's maid into the country seat of the imposing Lady Transor as part of a mysterious stratagem of Esperanza's guardian. All the appurtenances of a great period mystery are in place: purloined letters, concealed identities, strangers skulking across the park and, of course, the peculiar intimacy and intricacy of relations between upstairs and downstairs in a great house. Ultimately, however, this is a psychologically-acute portrait of a precocious young girl who gradually discovers herself entangled in the web of her elders' obsessions—and what she decides to do about it.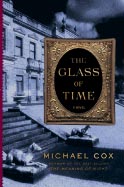 $24.95
ISBN: 9780393067736
Availability: Special Order—Subject to Availability
Published: W. W. Norton & Company - October 17th, 2008
---

$32.95
ISBN: 9780393337167
Availability: Not On Our Shelves—Ships in 1-5 Days
Published: W. W. Norton & Company - October 5th, 2009
---
George Orwell's life and works prove that clarity of language derives from clarity of thought. Written in an age of clashing ideological systems, Facing Unpleasant Facts: Narrative Essays (Harcourt, $25) reveals a mind indefatigably opposed to cliché and cant. On the essential questions of his time—fascism, Stalinism, imperialism—Orwell was right as well as interesting. As Packer notes, the genius of Orwell's method was his commitment to observed fact. Orwell was there—in the Republican lines in Spain, in colonial Burma, in London during the Blitz, in a dismal holding pen for tramps, in the country of terrifying credulity that is childhood—where political dogma and bromides meet the weak human flesh they work on. The clarity and simple strength of Orwell's prose is legendary. With these narrative essays, readers will understand that Orwell's style is the voice of integrity on the page.

$15.95
ISBN: 9780156033138
Availability: In Stock—Click for Locations
Published: Mariner Books - October 14th, 2009
---
The Wordy Shipmates (Penguin, $25.95) is, in effect, a sort of grandiose footnote to a pair of Puritan sermons. If that fails to suggest a wonderfully promiscuous romp through colonial theology, frontier warfare, and American pop culture of the '70s and '80s, you are unacquainted with Sarah Vowell. Drawing on primary sources and short-lived sitcoms, Vowell reveals "the shipmates" to be far stranger and more interesting than our dour caricature of the Puritans suggests: rugged (communitarians), cerebral (fundamentalists), and armed-to-the-teeth (pragmatists). Along the way, she excavates tropes of American rhetoric like "the shining city on a hill" and reanimates the world of ideas that produced them. This effort hints at an alternate history where American exceptionalism is less an applause line than a spur to self-criticism and self-sacrifice.

$17.00
ISBN: 9781594484001
Availability: Special Order—Subject to Availability
Published: Riverhead Books - October 6th, 2009
---
Pages