Did you know that crows are one of the smartest species on Earth? That's what author Pamela S. Turner and photographer Andy Comins discovered as they documented scientist Gavin Hunt's studies of New Caledonian crows. These oft-maligned birds possess the intelligence necessary to solve complex problems, evinced by their ability to manufacture and manipulate simple tools in order to obtain food! How did they get these Crow Smarts (Houghton Mifflin Harcourt, $18.99)? Do the parents teach their young how to perform these tasks, or are they simply naturally gifted? Turner's compelling, easy-to-read narrative addresses these and other questions in a fascinating exploration of these amazing creatures. Ages 11-14.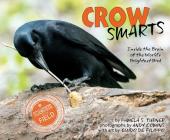 $18.99
ISBN: 9780544416192
Availability: In Stock—Click for Locations
Published: HMH Books for Young Readers - August 2nd, 2016
---
Puns and wordplay are combined with amazingly textured mixed media illustrations to inform us— quite imaginatively—that There Is a Tribe of Kids (Roaring Brook, $18.99). Of course, this particular tribe is comprised of baby mountain goats… and one human child. Other books have been published about groupings of animals and the collective nouns used to describe them, but this one has Lane Smith's gift for blending wit, whimsy, and wonder. He uses all of those traits to craft a tale about childhood adventure, the beauty of language, and the gift of belonging that is both clever and heartfelt. Ages 5-8.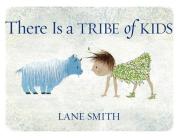 $18.99
ISBN: 9781626720565
Availability: In Stock—Click for Locations
Published: Roaring Brook Press - May 3rd, 2016
---
Acclaimed children's author Avi presents seven short stories about boys and their unique relationships with male parental figures, including the distant father and the estranged grandfather; the lovable, but understandably irritating, grandfather; the "manly" father who thinks his son a coward; the prospective stepfather and his fiancée's son; the deadbeat dad; the just plain dead dad; and the father who simply is not there. From the humorous to the heart-warming to the heartbreaking, these stories help to answer the question: What is The Most Important Thing (Candlewick, $16.99) you can do for your son? Ages 10-14.

$16.99
ISBN: 9780763681111
Availability: Not On Our Shelves—Ships in 1-5 Days
Published: Candlewick - April 26th, 2016
---
Pages